Welcome to e-Notification

The e-Procurement platform offers contracting authorities (federal, regional and local) and companies quick and easy access to the different applications to have public procurements take place electronically

e-Notification allows contracting authorities to publish public procurements. Companies can electronically consult public procurements.









Register free as a public purchaser:
As a public purchaser (federal, regional or local) you can use e-Notification to publish a public procurement at national and European level. Register as Contracting Authority
Register free as a company:

As a company you can use e-Notification to search for public procurements of interest to you.

Register as a company
Links
e-Procurement portal for electronic submission e-Tendering

e-Procurement portal for creation, management, and use of electronic catalogues linked with framework agreements e-Catalogue

The European Single Procurement Document (ESPD) is a self-declaration of the businesses' financial status, abilities and suitability for a public procurement procedure. It is available in all EU languages and used as a preliminary evidence of fulfilment of the conditions required in public procurement procedures across the EU.

Entry portal for the federal services using Public Procurement www.publicprocurement.be

National Belgian Official publication for publications published until 31/12/2010: www.ejustice.just.fgov.be/cgi_bul/bul.pl

European official Journal for public procurement http://ted.europa.eu/

Gateway for public procurement publications of the Walloon Region http://marchespublics.wallonie.be and http://marchespublics.cfwb.be

eCertis is the information system that helps you identify different certificates requested in procurement procedures across the EU. For further info, https://ec.europa.eu/growth/tools-databases/ecertis/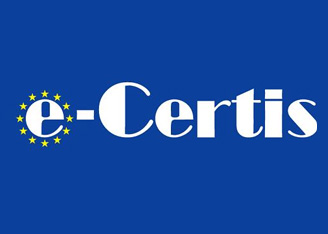 .